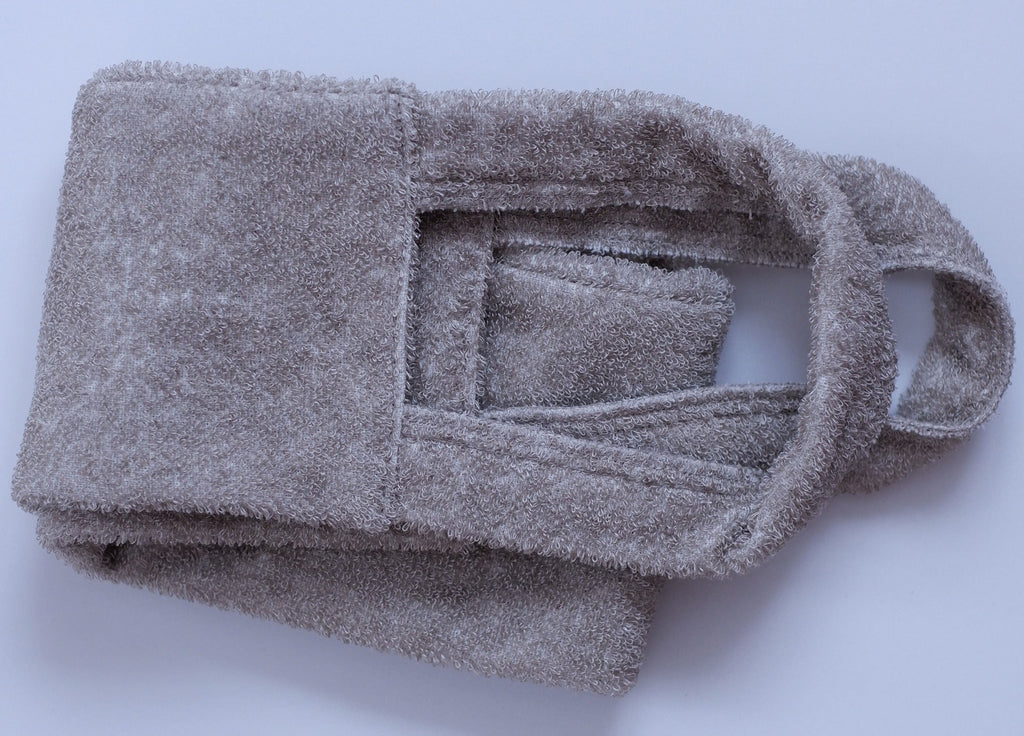 Bath back strap
€15.90
Linen massage/washing back strap is a little raugh therefore ideal for those who like a small massage in a shower or sauna to improve blood circulation and make your skin soft and firm. Perfect for reaching hard-to-reach parts of the body, such as the back.
The massage belt is suitable for dry or wet massage. It can be used for washing or for an energetic massage.

After a couple of washes the back strap will stay softer. The base of this back strap is made of cotton, but the small loops throughout the towel are made of 100% linen thread.
This  is not only environmentally friendly, but also antiallergic, antibacterial and antistatic. 

It can be a practical gift for your loved.

Size
15 x 70 cm (6 x 27.5 inches)

Material
Loop: 100% linen Base: 100% cotton

Linen Care

Handmade in Latvia