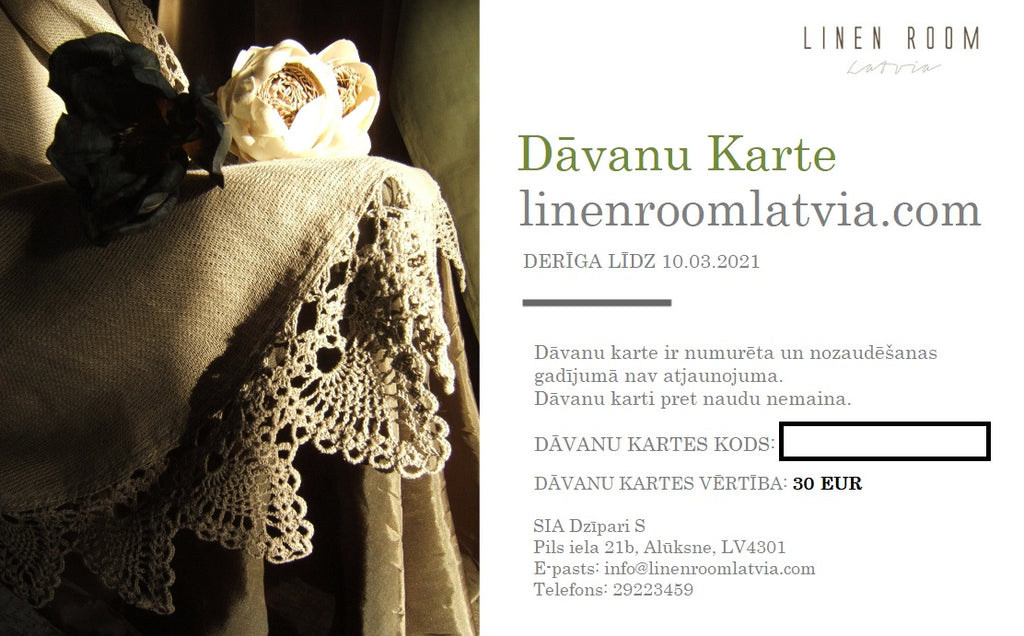 Gift Card LinenRoomLatvia.com
€10.00
Seeking for an ideal gift but don't know what to choose?
A gift card will be the perfect solution. It will allow choose the most suitable gift.
We have electronic gift cards with dominations - 10, 25. 100 and 150 EUR.
The gift card is valid for 6 months.

We also can mail beautiful physical gift card with if you wish.