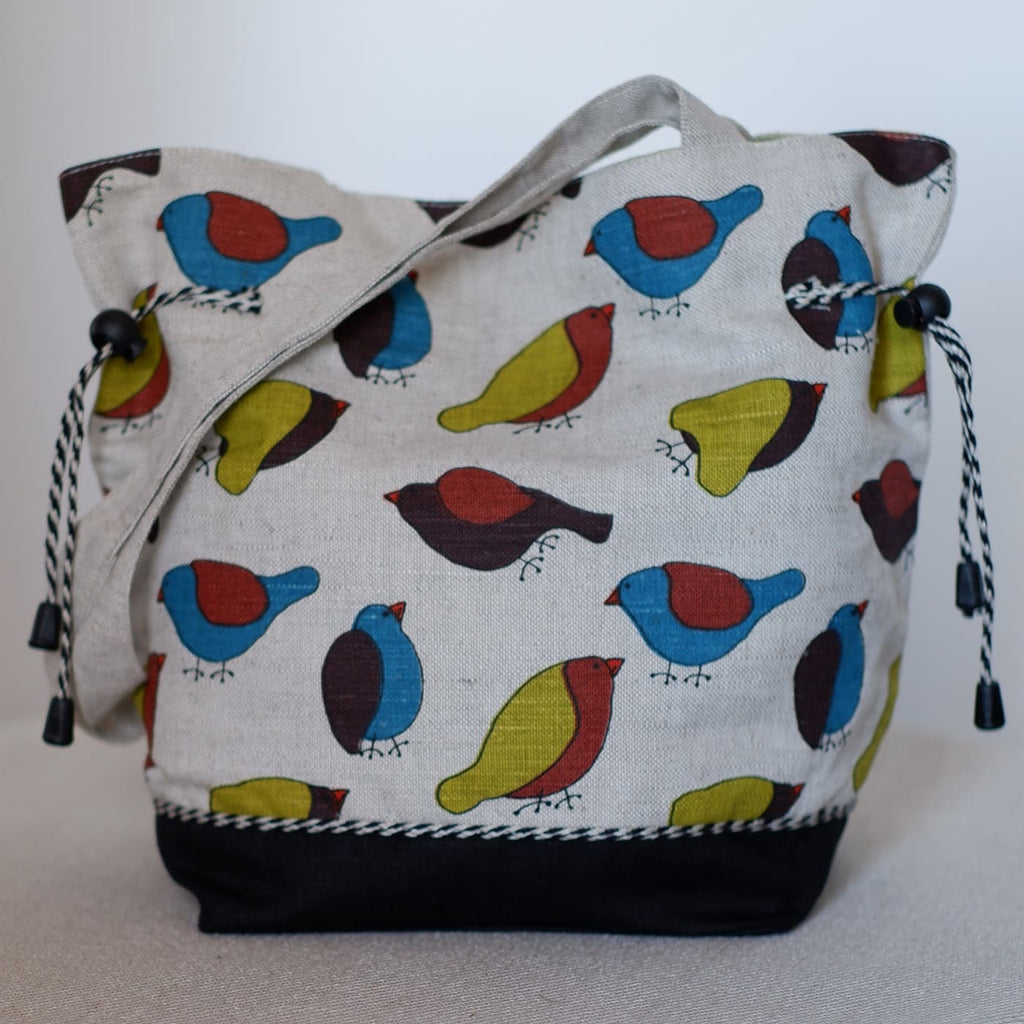 Shoulder Bag with different prints
€19.80
The linen/cotton shoulder bag are available with 18 different prints. One side of the bag is printed fabric and the other is in natural linen colour.

The shoulder bag can be used by both adults and kids (suitable for ages 7 and up). The bag can become a joyful accessory for everyday use.

Inside the bag you will find a lining with one pocket with a zip. The bag closes with a magnetic clip.

The model seen in photos is 7 years old and 128 cm tall.
Size
34 cm (width) x 39 cm (height). Handles 68 cm.

13,4 inches (width) x 15,4 inches (height). Handles 26,8 inches.

Material
52% Linen, 48% Cotton

Linen Care

Handmade in Latvia